WELLNESS HOUR: Sound Bath
Get centered mid-week with one hour dedicated to nourishing YOU. From breath work to movement to nutrition and health, this hour is devoted to supporting and educating women on all things wellness. We will have free coffee, tea and various snacks to help you wake up!
Experience a truly unique and transformative experience with Dayna April & Grace Oh.
They will be creating a group sound bath for us. It will be a one hour experience of guided meditation, breath work, crystal bowls, planetary tuning forks, a wu-han cosmic gong, and elemental chimes.
Date: Wednesday, March 14th
Time: 9-10am (Community Coworking to follow)
Location: 631 Wilshire Blvd. Santa Monica, 90401
This gorgeous space includes spacious work space, breakout meeting areas, a full kitchen and a private roof deck with incredible views. Please enter the building through the back door, through the rear parking lot. We will have Guilde signs posted!
Getting In:
• Entering the building requires a unique door code. We can not share it publicly but will email you all with this information!
• Enter the building using the door code and walk back through the building and exit into the private tenant parking lot. Turn left and enter the elevator vestibule ("Offices + Lofts") using the same code. Take the elevator to the 3rd floor and follow the directional signs for S+T Loft. Once you enter our space, walk through the entry area and up the stairs into the Main Level.
• Don't worry, there will be signs to guide you!
Parking Options:
• Parking is available on-site for $18/day (They're cash-only)
• Plentiful metered street parking!
• Pay lot across the street on 7th behind 7/11 at $12.50 daily (also cash-only)
• We also recommend the Santa Monica public lots, in particular Parking Structure 9 at 1136 4th St, Santa Monica, CA 90403
If you have any questions about parking or the location, please call Madeline @ (310) 892-6090
Please RSVP to all Wellness Events because seats are limited. Free for members. $25 for non-members. All are welcome! Looking to become a Guilde Member? Apply here.
Wednesday Wellness Hour is part of our weekly programming. Keep us on your calendar for Wednesdays from 9am-10am. Locations will change weekly around West LA!
My studies and the path for healing started with the introduction to a variety of dedicated teachers and steadfast yogis of Los Angeles, Ca since 1999. I was firmly rooted as a native Angeleno but took the off-beaten path in my learning. I explored the Indian yoga classics to the California fusions of Asana, Kriya, and Kundalini yoga's. The time spent practicing Karma Yoga and receiving decades of various healing modalities from gifted light workers created a foundation and essence of home within. The practice of Usui Reiki, polarity, breathwork, crystal and aromatherapy are also integrated in tandem with sacred sounds.
Learn more about Grace, here.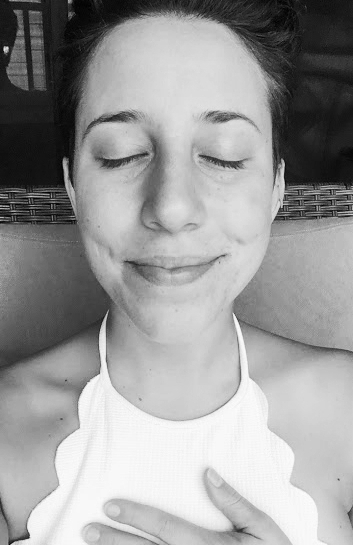 at the very heart of my story is the journey home
a journey that has taken me to many places near and far, both inward and outward, right 'round again, and straight on 'til morning...
one of these journeys brought me to Maui, where I had the absolute honor to study Ancient Lomi Lomi under multidimensional teacher, Jody Mountain.
through my studies, adventures, and inexhaustible curiosity for life, I continue to discover that no matter where I am ~ I am always coming home.
home is where deep wisdom dances sweetly with playful innocence, where there is time and space for everything, and where one's true essence reveals itself like warm melting honey.
home is the place we make full contact with our very wholeness.
and home, is where I live.
Learn more about Dayna, here.